Sporting Stars ​
National Cross Country Championships
In March 2018, Liam Conway represented Cambs at the Yr 6 Boys National Cross Country Championships at Loughborough. He represented the BRJ Club fantastically , coming 11th out of 267! Well done Liam. We are very proud of you.
Fantastic Gymnastics
On Tuesday 13th March 2018 Mrs Tester took a group of Year 4 children to take part in a gymnastic competition at the Huntingdon Gym. The children have worked really hard over the last couple of weeks to learn a routine that they had to perform independently. They also had to perform a vault. Mrs Tester was very impressed with their enthusiasm and willingness to practise with her in their own time. Their hard work paid off and both the A and B teams won their competition. We have now been invited to compete in the Spring Level 3 competition where we will be competing against schools from different school partnerships.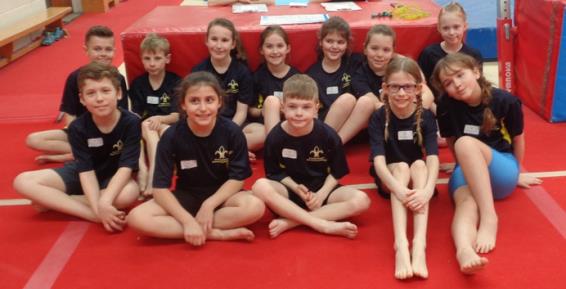 The Year 4 Gymnastics A Team competed in a level 3 competition on Thursday 24th March 2018. They were representing the Huntingdonshire primary schools. Although they didn't come home with any medals this time, they had a great day and were very excited to meet golfer Henni Goya and local gymnast Louis Smith.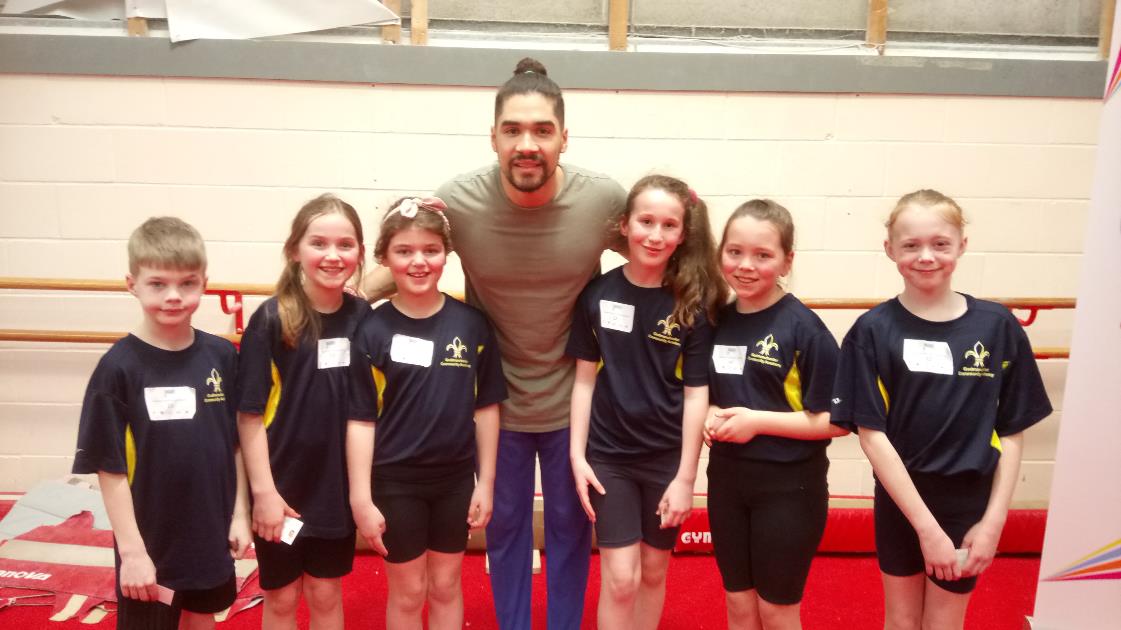 Hockey Tournament and Festival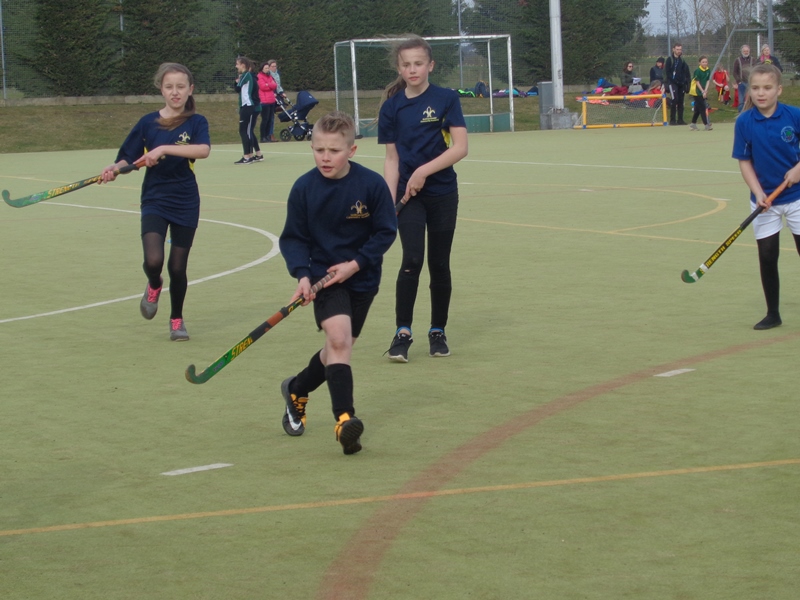 On Wednesday 14th March 2018, 25 children from Year 6 took part in a hockey tournament and festival at the St Ives Outdoor Centre. They played incredibly well, with each team playing 6 matches. Many games were won with the Godmanchester B team achieving 3rd place in their pool.
Swimming Gala Winners
Hannah, Zac, Sean and Henry were all winners at the Wisbech Swimming Gala at the weekend (March 2018). They were representing First Strokes Swimming club - well done.
Muddy Monsters Medal Winner
In March 2018, Ollie Bryan-Harris came 3rd - gaining a bronze medal in the Cambridgeshire Muddy Monsters League.
Godmanchester Running Club
On Wednesday 29th March 2017, a group of runners from GMC running club came to the KS2 assembly to share their running stories with us. It was great to listen their experiences and find out how much fun running can be. If anyone would like to know more about any of the running clubs in the area please speak to Mrs Tester who can put you in contact with someone from one of our local clubs. Thank you ladies, it was a great assembly. Good luck Donna in your marathon in April!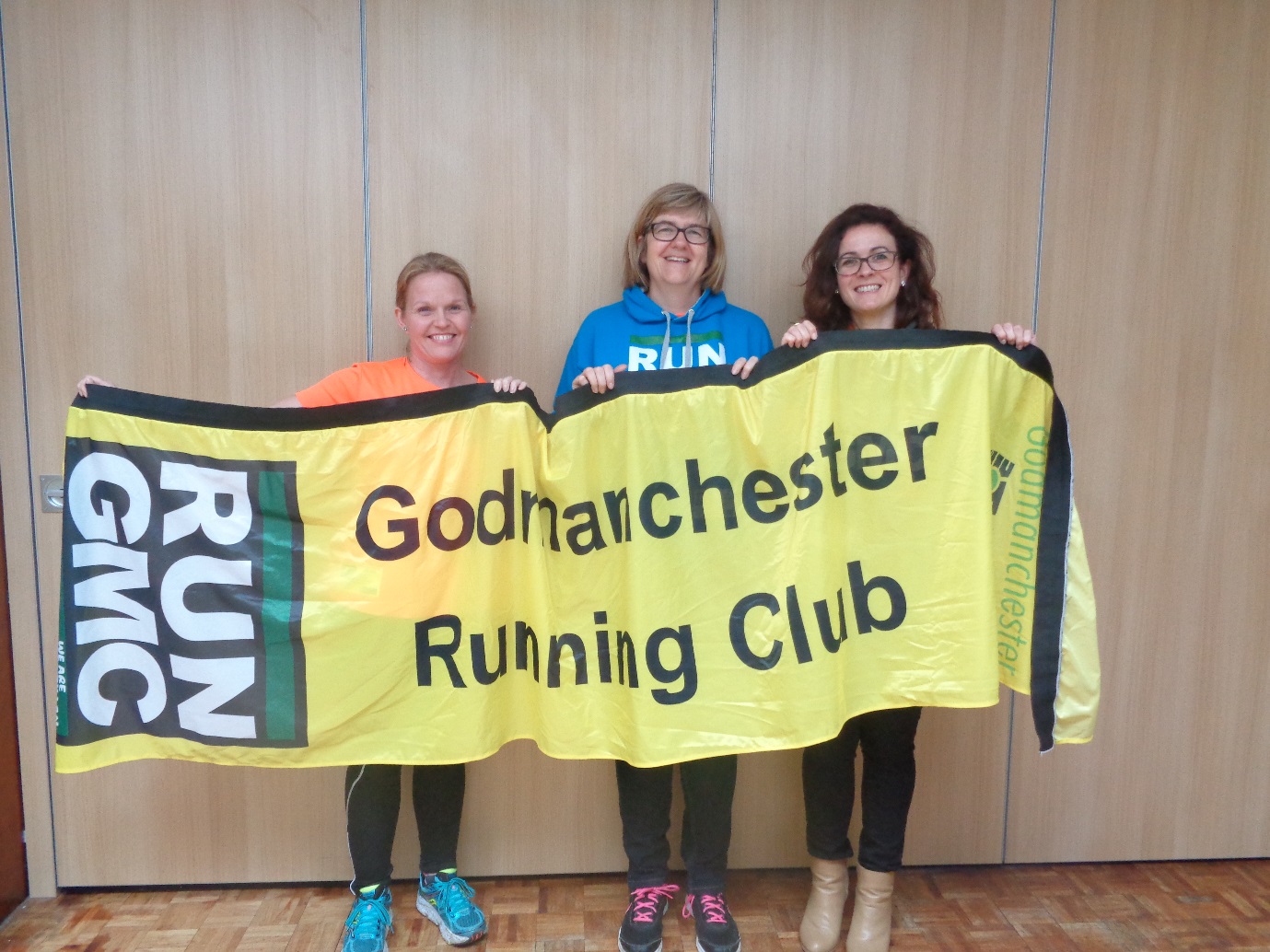 Cross Country Club Champion
During January 2017, Liam Conway took part in the U11 County Club Cross Country Championships where he individually came second and helped his team come first. He also took part in a Muddy Monsters cycling event in which he was the winner in the U10's. Well done Liam!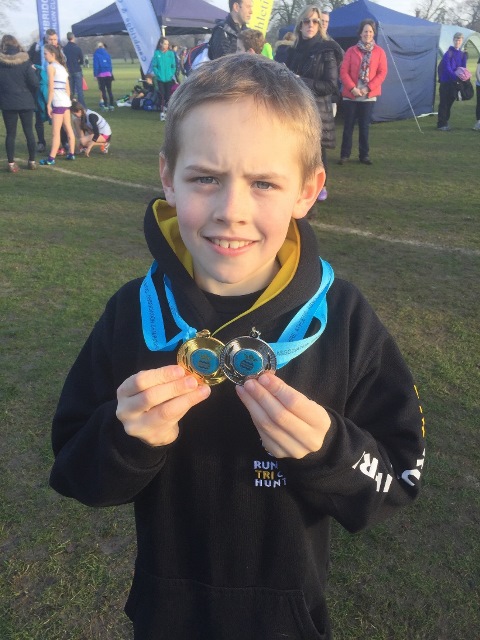 Under 10 County Cricket Squad Selectee
Jack Lunn has been selected to play for the U10 County Cricket Squad. Well done Jack!