School Sports Organising Crew
The School Sports Organising Crew
The Godmanchester School Sports Organising Crew is a group of children whose role is to promote and develop PE and school sport activities in school.
We currently have an 'Equipment Crew' and a 'Media Crew' up and running.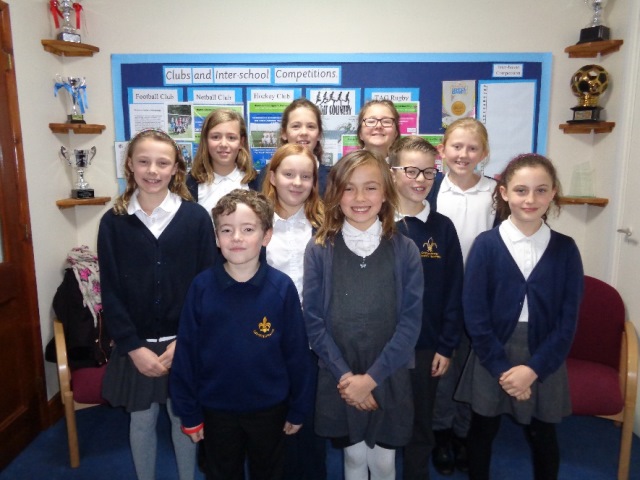 These children work as a team to ensure the equipment used in PE lessons is well organised, stored appropriately and ready for use. They are developing the role of organising equipment for use at playtime and offering pupil voice as to the equipment they would like to see purchased for playtime use.
The Media Crew
This team is made up of four Yr 6 children; Amelia Hayes, Holly Carr, Theo Penman and Finn Brice. They are responsible for prompting PE and School Sport. They update the PE notice board, interview coaches and teams to enable them to write match reports, report the ½ term house competition result and provide information to the office to update the website.
The SSCO is developing all the time and a 'Club Crew' is in the planning stage to encourage some of the children to take part in organising some sports clubs; sorting out equipment , registers and leading some of the activities.