Match Reports
2018
Spring Term - B Team Tournament
The Year 5 B Team represented Godmanchester at a Year 5/6 tournament on 15th March. Despite some early rain, this did not dampen their fantastic performance on the pitch. Out of the four matches they played, the team won three and drew one. Unbeaten in this section of the tournament and playing some superb football, they now advance to the next round of the competition.
Team: Marcel Czura, Isaac Power, Charlie Dunkerley, Micah Rannie, Ben Waymont, Luca Thompson, Benjamin Jamison, Ellis Smith, Kuba Dabrowski, Jude Whiteley.
Year 6 - A Team Tornament and Dickenson Cup
The Year 6 football season came to an end with two recent fixtures. Firstly the Spring Term A Team Tournament on 8th March. Godmanchester Year 6 players put in some determined performances; winning one game and drawing another out of their four matches. They finished third in the league table - well done.
On 19th March the Year 6 team was back in action, this time to play in the Dickenson Cup away against Brampton. There was nothing to choose between the sides and with the full-time score 0-0, the match then entered extra time. Unfortunately for Godmanchester, despite a great team performance, in the final few minutes of extra time Brampton managed to score two quick goals to progress to the next round of the cup.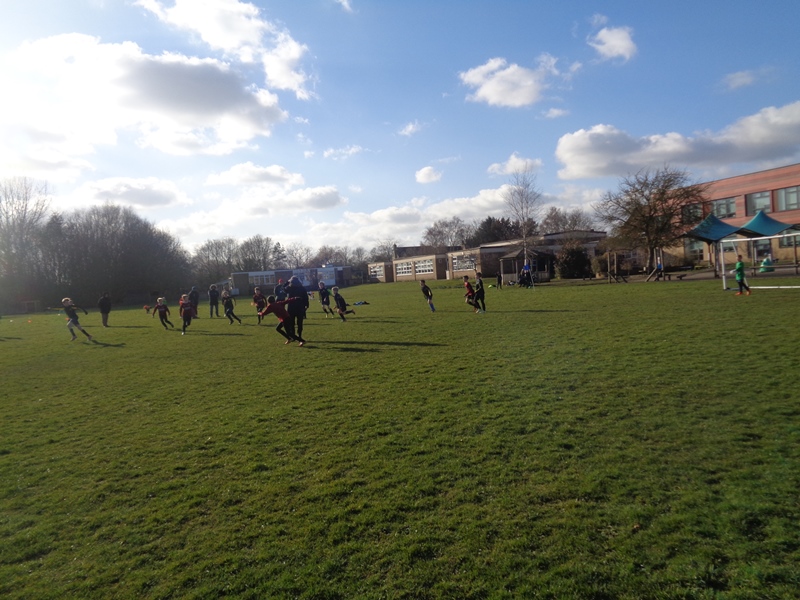 Team: Henry Wilson, Jack Lunn, Stuart Delf, Lucas Bradshaw, Edison Norman, Elliot Bourne, John Binks, Freya Howard, Honza Porubsky.
2017
Y5 Walters Cup Semi Final Match
Godmanchester put Brampton through their paces during the Walters Cup semi final match. Playing some excellent football, the home team was rewarded with two well taken goals. Encouraged by a crowd of parents and school staff, they tried their hardest to find the goal that would force extra time. Unfortunately the final whistle came too soon with the final score at 3-2 to Brampton, who go to the final with our best wishes.
What a fantastic season for the Year 5 football team, who have entertained us with some skilful and exciting football. Their confidence and enthusiasm remained high throughout the game and indeed, the whole season.
Well done team!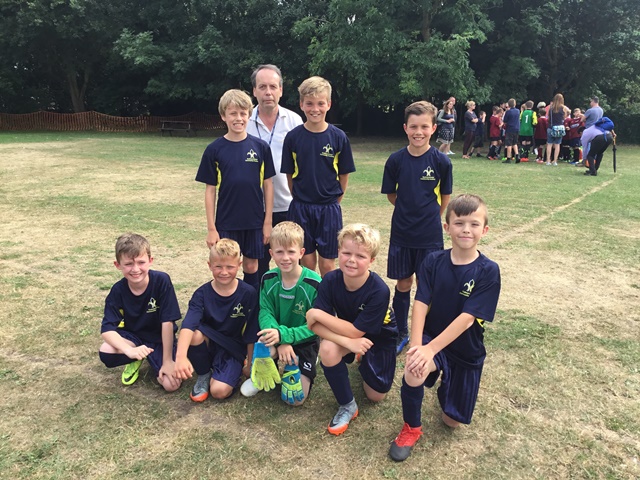 Year 5/6 Girls Warboys Match
Year 5/6 Girls played Warboys on Tuesday 16th May.
The girls played really well, with lots of good attempts on goal. The team showed determination even though the girls were losing. The final score was 9-4. Well played girls!
Team members: Amelia Hayes; Holly Carr; Olivia Power; Ella Bolam; Libby Jackson; Freya Howard; Eva Hurst; Leah Railley and Scarlett Woollard.
Godmanchester B Team attend Brampton Tournament
Godmanchester Year 6/5 B team also took part in a tournament on Thursday 16th March at Brampton Village Primary School. Finishing a respectable 4th in their group, through a great team effort.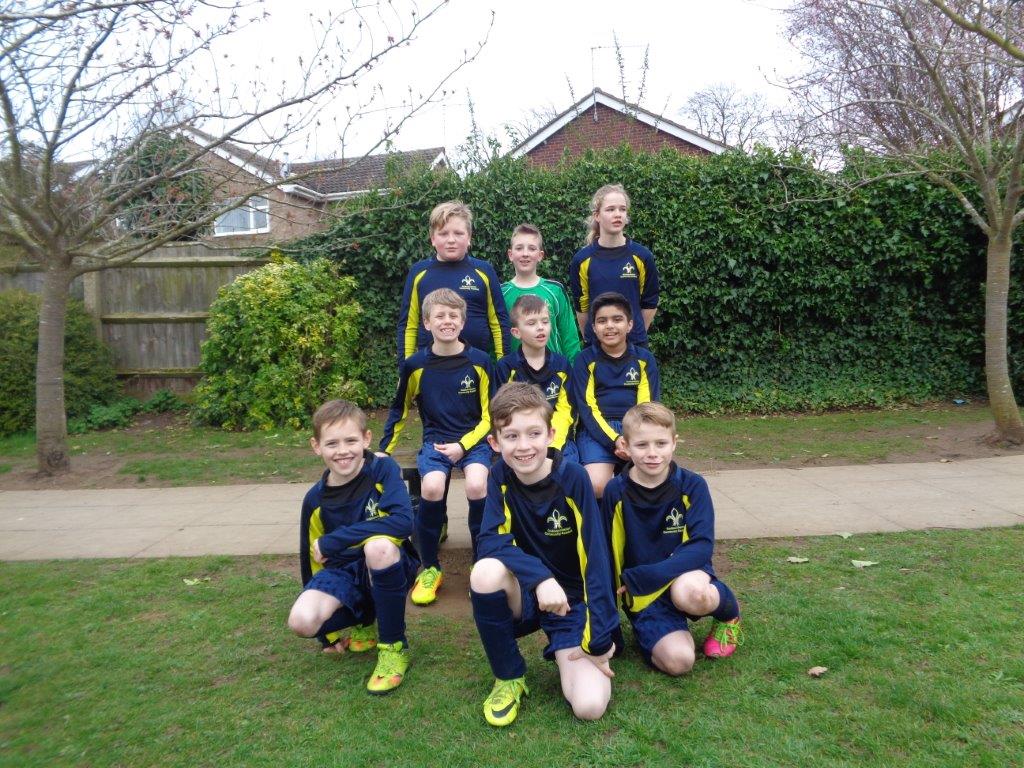 Godmanchester v Alconbury
Godmanchester Year 5 team played their first match together on Tuesday 21st March, against a determined Alconbury side. Some brilliant football from Godmanchester saw them win 6-0 to proceed to the next round of the Year 5 Walters Cup.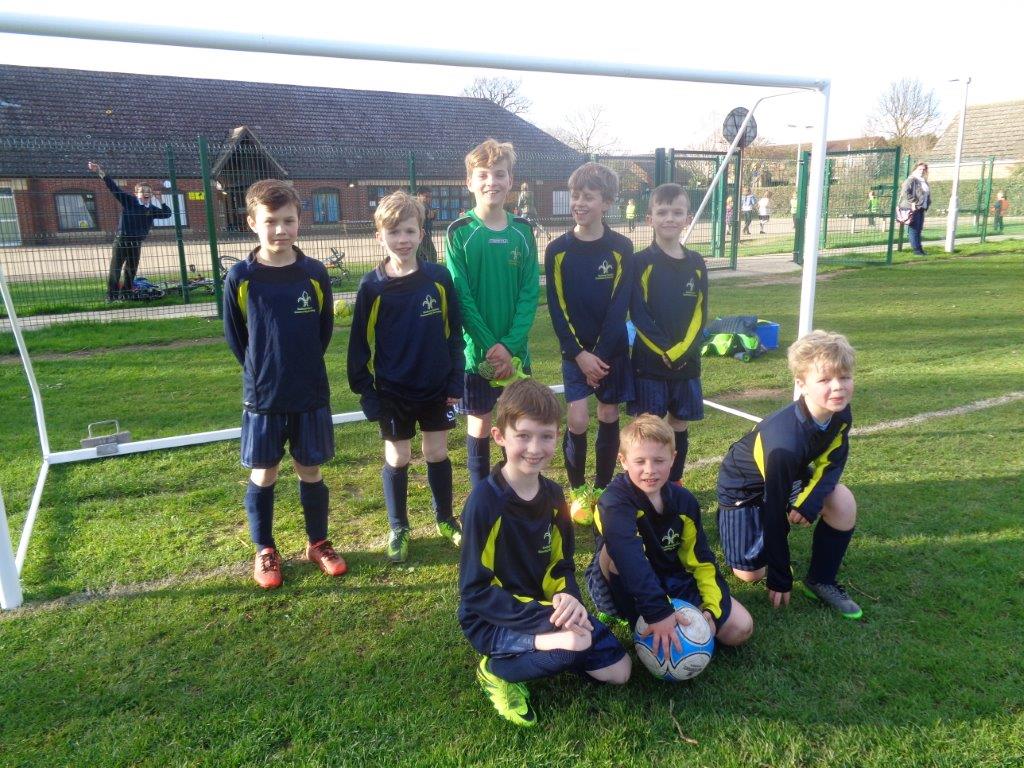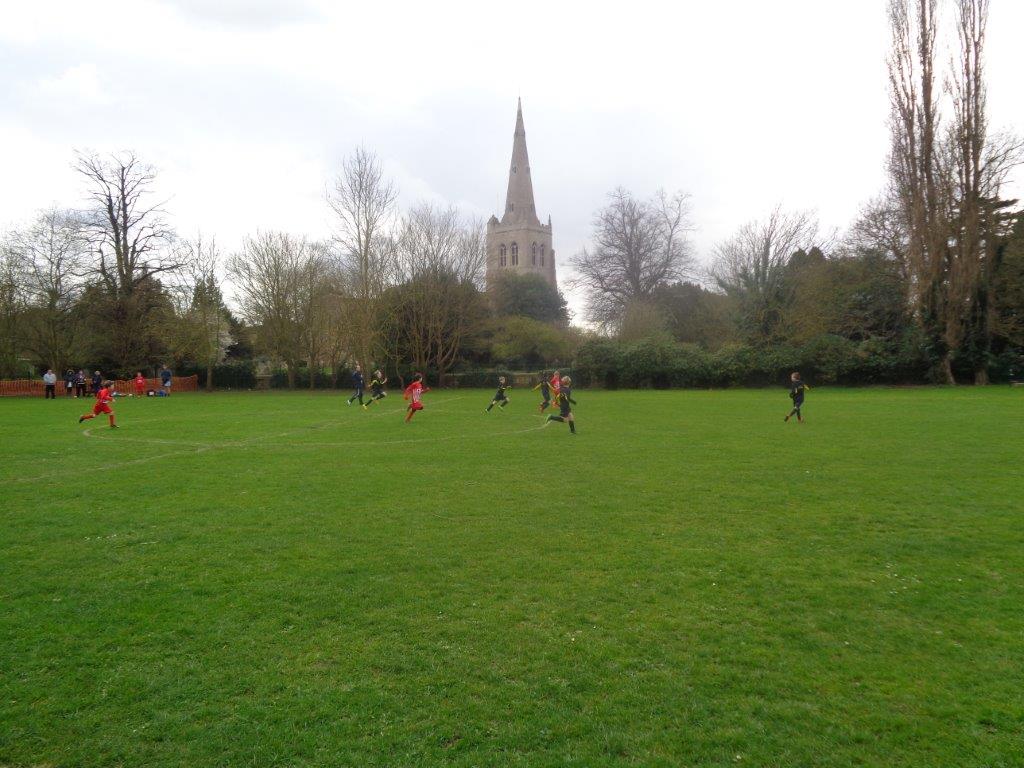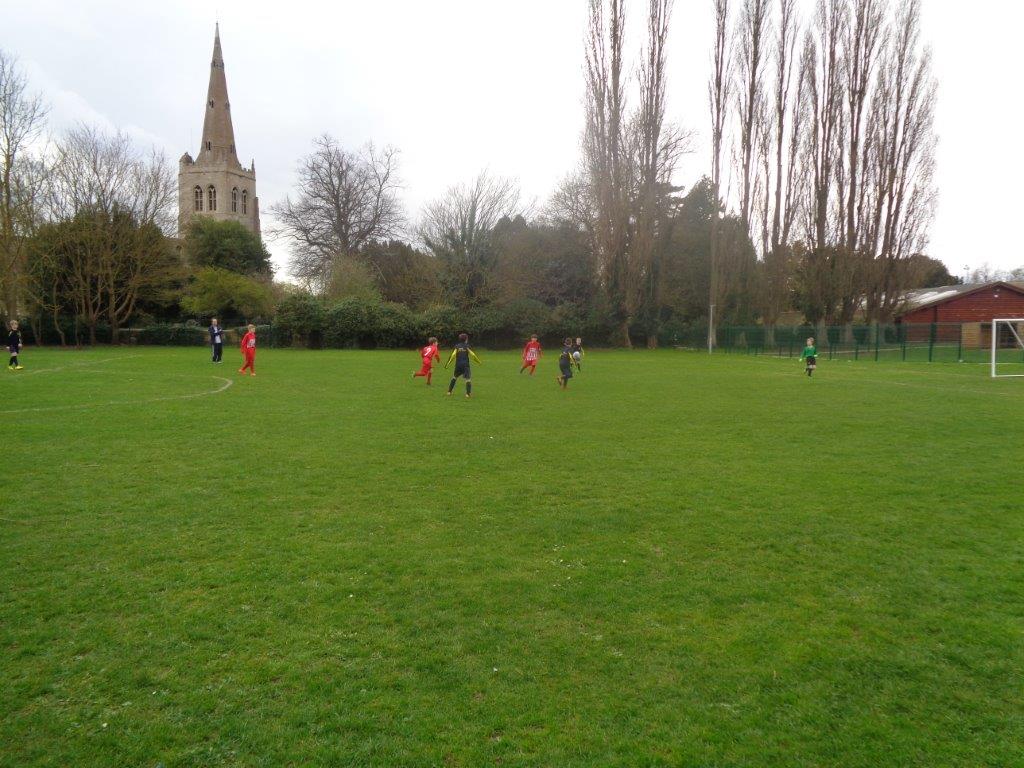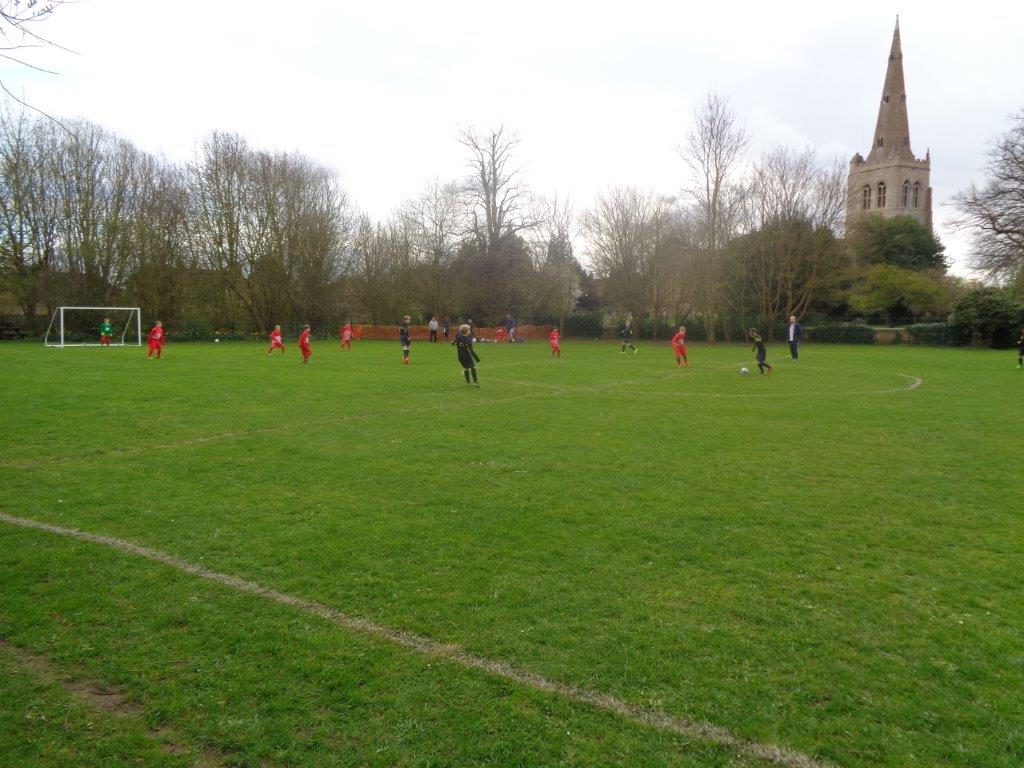 Godmanchester v Priory A Team
Godmanchester A football Year 6/5 team took part in a recent tournament at Priory Junior School St Neots. Godmanchester won all three of their matches with some dazzling football, enabling them to qualify from their group, and advance to the next stage of the competition.