About Us
Godmanchester Bridge Academy is a brand new school which opened in September 2016. The main school building has been built in Godmanchester, just off the historic Roman Way. The new building was ready in September 2017 and the school moved from its temporary building based at Godmanchester Community Academy.
Sponsored by Godmanchester Community Education Trust, which also runs the successful Godmanchester Community Academy, the Bridge Academy seeks to provide the best possible start to education for children aged 4-11 years in the Godmanchester area.
The school opened successfully for pupils at the beginning of the school year September 2016-2017. Initially on the temporary site at Godmanchester Community Academy and moved to the wonderful new premises in September 2017.
The school offers the same high levels of teaching standards, robust organisational structure and wide-ranging curricular and extra-curricular opportunities that are currently offered by our sister school, Godmanchester Community Academy. The state of the art premises also has a purpose built preschool and a breakfast club on site. The school is a community school and is open to pupils from Godmanchester, with a focus on specialist teaching in Maths and English.
The ethos of the school is to inspire and support the children to develop and achieve their full potential.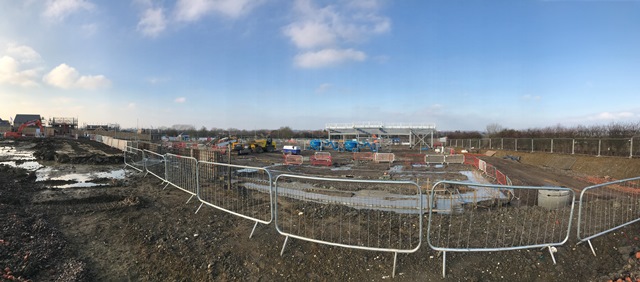 Click here for information on the build of the new school.